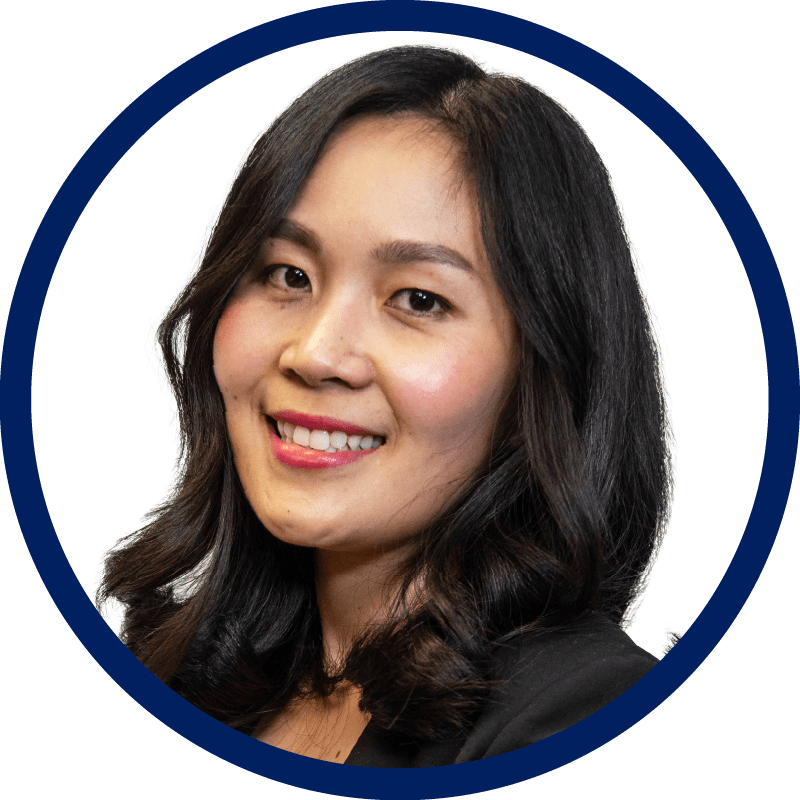 We are pleased to present Bernice Wu, Director of the Litigation Department, in this edition of our Employee Spotlight. Bernice joined Miod & Company in September 2017 and has since been an integral part of the team.
As Director of the Litigation Department, Bernice's day-to-day tasks involve implementing and overseeing Jeremy's direction and vision, assigning work to staff accountants, providing training, and communicating with attorneys and clients regarding their cases. With her expertise in forensic accounting in family law, Bernice brings a wealth of knowledge to the firm.
Prior to joining Miod & Company, Bernice also worked as a forensic accountant. She has a Bachelor's degree in Accounting and an MBA in Finance, which has prepared her for the complex nature of her work at the firm.
When asked about the biggest thing she has gained from working here, Bernice said,
"The firm offers all types of services, including tracing, post-separation accounting, real estate apportionment, stock options/incentives apportionment, business valuation, etc. I get to experience and learn how to do the work, then lead other team members who are now responsible for the work."
Bernice's greatest strengths include her ability to work well under pressure and time constraints and her dedication to improving and innovating quality work. When she's not working, she enjoys target shooting and clothes shopping for her kids. She is also proud of her ability to be a team player and never leave her teammates behind.
On a lighter note, Bernice can eat a lot of KBBQ, and if given 1 million dollars to spend in one day, she would buy investment properties. Her dream vacation spot is Hawaii, and if she could master one skill or hobby instantly, she would choose driving a stick shift. Her favorite TV shows are The Office and Friends.
We are grateful for Bernice's contributions to Miod & Company and are proud to have her on our team. Thank you, Bernice, for sharing your story with us. We are excited to see all the great things you will accomplish in the future.
Let us take care of the accounting
Fill out our contact form and we will connect you with an expert that can help
Schedule a Free Consultation
Join Our Newsletter
Subscribe to get the latest updates.