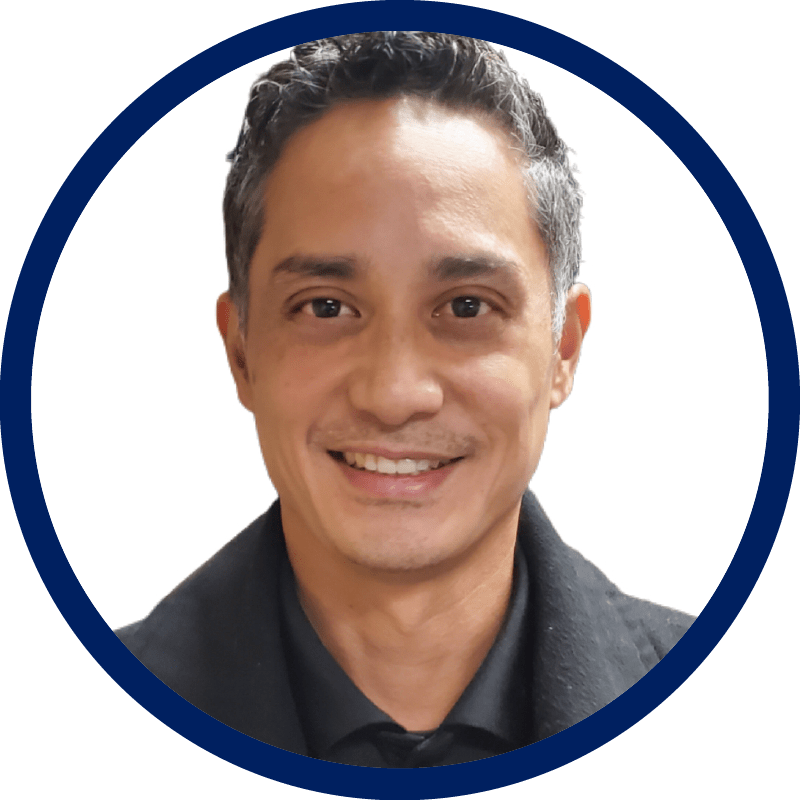 Edwin Alegre
Business Management Specialist
Meet Edwin Alegre, a Business Management Specialist at Miod & Company, LLP. With close to a decade of experience in the fields of engineering technology and web development, Edwin first joined the organization in December 2021 with the aspiration of being part of an organization that can reach its full potential.
Edwin is passionate about finding ways to use his skills to improve processes and grow the business. From managing financial data and sifting through information to building strategies and producing reports, there's never a dull moment for him anywhere he goes. 
His work is marked by his unwavering patience – something which he values highly – and his desire to always aim higher.
Outside of work, however, Edwin finds joy in participating in outdoor activities like basketball, volleyball, golf, running, biking, and snowboarding. He also loves catching up on movies such as Lord Of The Rings or Gladiator, listening to music, and reading books – all for leisure purposes.
His family stands out as one of Edwin's greatest sources of pride; it's something he speaks fondly about every day, which has been strengthened even further by having more spare time since joining Miod & Company. 
As if that weren't enough already, if ever given 1 million dollars – Edwin would spend it all on his family within one day. Some unique facts about Edwin include that he considers himself shy and quiet, and if given two weeks off from work, he'd go to visit Japan and South Korea. 
With so much enthusiasm wrapped into one individual – we're sure you can tell why we chose Edwin as our spotlight employee this quarter.
Let us take care of the accounting
Fill out our contact form and we will connect you with an expert that can help
Schedule a Free Consultation
Join Our Newsletter
Subscribe to get the latest updates.