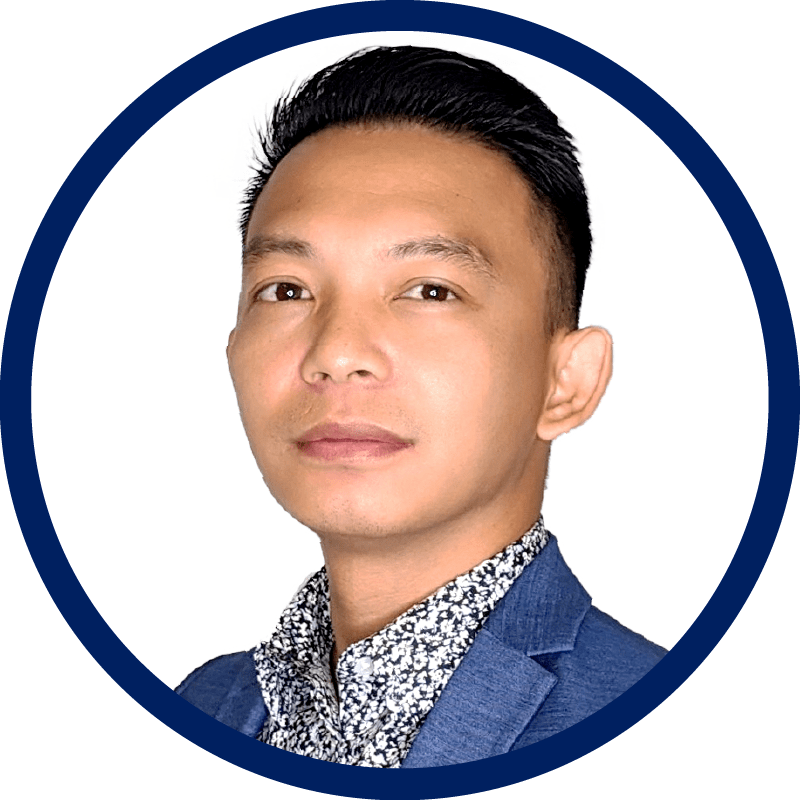 Jeims Velasco
Business Management Team Leader
We are thrilled to shine the spotlight on Jeims Velasco, the Business Management Team Leader at Miod & Company, LLP. Since joining the company in June 2020, Jeims has made a significant impact with his expertise and drive to succeed.
On a typical day, Jeims combs through real estate projects for our investors, assist taxpayers in reclaiming owed money and helps business owners enhance their systems and infrastructure. His dedication to delivering value-added solutions has been invaluable to both our clients and the company.
Jeims was drawn to Miod & Company with a clear vision in mind: to accelerate his 15-year goals in half the time, regain control over his time, and learn from the best in the industry. Prior to joining the company, Jeims gained experience in renting exotic vehicles, showcasing his versatility and adaptability.

When asked about his biggest gain from working at Miod & Company, LLP, Jeims emphasized how the experience has helped him map out his future. With the guidance and support of the company, he has been able to refine his career trajectory and pursue his professional aspirations with renewed vigor.
Outside of work, Jeims indulges in two hobbies close to his heart: hydroponics and basketball. These activities provide him with an outlet to relax and recharge, showcasing his well-rounded personality.
If Jeims were given a million dollars to spend in a day, he would likely invest in real estate or start a business to create a lasting financial foundation. This highlights his entrepreneurial mindset and ambition.
When it comes to travel, Jeims would love to embark on a free two-week trip to explore the wonders of Japan. In his personal life, Jeims takes immense pride in having the most beautiful wife who provides unwavering support. Their bond strengthens and motivates him to achieve greatness.
We are grateful to have Jeims Velasco as part of our team at Miod & Company. His dedication, drive, and desire to learn make him a true asset to the company. We look forward to witnessing his continued growth and success.
Let us take care of the accounting
Fill out our contact form and we will connect you with an expert that can help
Schedule a Free Consultation
Join Our Newsletter
Subscribe to get the latest updates.